Contact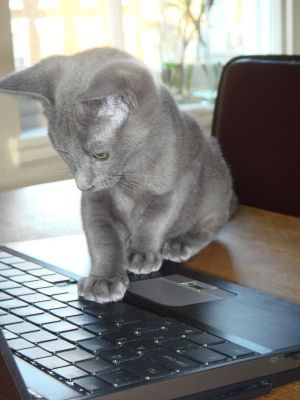 You can contact us using this contact form, but please bear with us if we don't get back to you straight away - please see our Kittens page for an indication of likely timescales. We live just a few miles south-east of Glasgow and can be reached easily by road, bus or train.
Or come along and see Russian Blue cats and kittens at a show – see the list of shows on the Governing Council of the Cat Fancy website.
Please let us know if you enjoyed your visit to this website by signing the guestbook below.
Tori demonstrating her e-mailing skills
dushenkacats@hotmail.co.uk